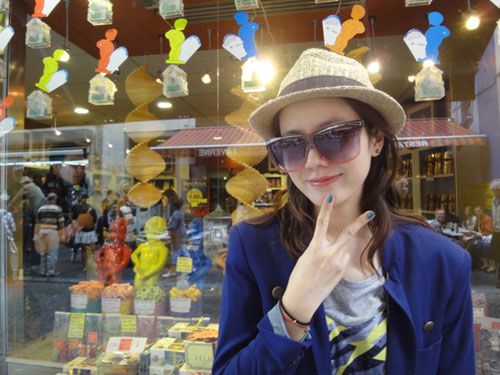 Sohn Ye-jin recently traveled to the Netherlands for a photo shoot/working vacation, and the following images, which were uploaded to her official website on the 9th, were taken during her trip. They are mostly casual shots taken as she toured around, although one was taken while Sohn was working on her shoot (it's the one where she's made up and holding the camera).
We'll be able to see the results of the official shoot soon enough; they were taken for the September issue of fashion magazine Singles. The vibe of the set was reportedly relaxed and casual, as everyone on the staff has been working with Sohn for the past ten years. Apparently there were so many fun photos to choose from — Sohn culled the selections herself — that it took her several days to decide which ones to release. Not to be greedy, but I don't think anyone would mind seeing more, yeah?
Sohn Ye-jin has been resting up since her last drama, romantic comedy series Personal Taste, wrapped in the spring. She's currently looking for a new project, and since her last was a television show, her management hinted the next would likely be a movie.