Kang Ji Hwan, the dilemma of an actor four years into his debut
Coming off his role in the KBS 2TV Wednesday-Thursday drama Hong Gil Dong, which received favorable reviews for its fresh approach, Kang Ji Hwan appears wearing a goldenrod-yellow jacket. This was approximately a week after the drama ended, the impression of the series not yet faded.
Like he's taken off the clothes of Hong Gil Dong, it feels like he's taken off the character and returned to Kang Ji Hwan. He revealed, "At the start of Hong Gil Dong, I'd be in the mountains and wonder what I was supposed to do, but now that it's over, it's strange to be up in the morning without a schedule to meet. The week has passed slowly."
Only about a month after finishing KBS2′s Capital Scandal, Kang Ji Hwan went right into filming Hong Gil Dong. And just a few months prior to Capital Scandal, he'd shot MBC's 90 Days' Time to Love. Preceding that was MBC's Fireworks; between those two dramas, he had about five months off. He's an actor who's charged along without rest.
It's said that nothing makes an actor happier than having more work, but ever since he struck good fortune appearing in 2005′s Be Strong, Geum Soon, his sharp rise after starring in five or six projects in three years has also proved tiring. His acting experience is too short to call him a veteran, but he's already cast off the signs of a new actor; he's worked in many projects but it's too early to call him a national actor. These are the dilemmas of an actor four years after his screen debut.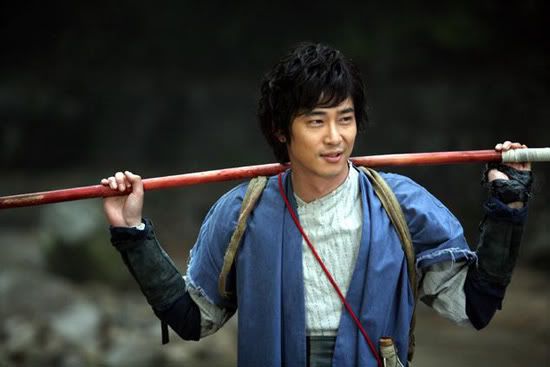 Hong Gil Dong
Viewer ratings, or project quality?


"This is a profession where the work is done on behalf of audiences, so naturally it's great if many people watch" is his concise response. No matter how one may claim not to be attached to the industry, it would be a lie for an actor — and a leading actor, at that — to say that viewership ratings aren't on his mind. But a project's quality is too valuable for an actor to disregard on account of ratings.


He'd made light remarks at the press day for Capital Scandal, saying, "This time my management people and I chose a project based on ratings potential," talking a lot about the topic behind the scenes. Thus is Kang Ji Hwan's relationship to ratings.
After jumping to stardom in MBC's Be Strong, Geum Soon, Kang Ji Hwan had a disappointing run when projects like Capital Scandal went up against War of Money and 90 Days' Time to Love took the backseat against Hwang Jini and Lovers. And although KBS's Hong Gil Dong's ratings came as a welcome rain, it then met a strong rival in New Heart and never quite saw the sunlight.


"Because the ratings gap between us and the rivals were so large, I felt discouraged," Kang Ji Hwan said, showing that he still feels the kick of ratings disappointment. But now he's realized there are more important things than ratings.


He explained, "When reading scripts, I've had times when I've thought them to be uninteresting. But I found the scripts for Capital Scandal and Hong Gil Dong so entertaining. It was a blessing to read my scripts with interest and then act them. If I ever feel that the viewers aren't into it as much as I am, or when a lot of people can't share in it, I think to myself, 'This is my good fortune.'"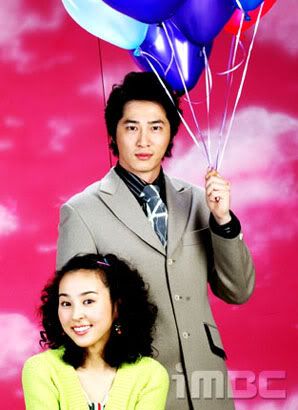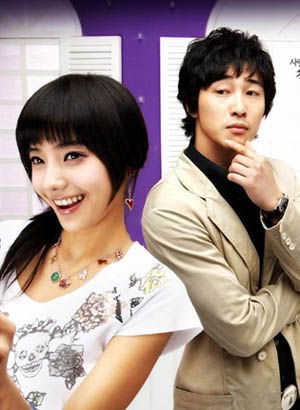 Be Strong, Geum Soon; Fireworks
Shot to fame, or "long run"?
When a singer bursts onto the world scene with one hit song, or when an actor makes his mark by appearing in a drama nearly the entire country is watching, we say they've burst on the scene. Kang Ji Hwan appeared in Be Strong, Geum Soon and more or less shot to fame.


But it's almost impossible to find actors who shot to fame, then stayed in for the long run. Most fall into one category or the other. Kang Ji Hwan may have burst onto the scene in one drama, but he's preparing to stay for the long haul.




When asked, "Would you rather shoot to fame or be a gradual, long-run actor?" he answers straight-forwardly, "I'd love to shoot to fame!" But more than anyone, he's demonstrated his preparation for staying put for a long while.




He talked of using the time after completing a project as opportunity for self-improvement: "When I'm not working, if I don't do something right away, I start feeling like my chances for a long career are dwindling, so I want to learn lots of various things. Last week, I enrolled in lessons for learning piano and classical guitar."




He explained why he feels that continuing to learn is important: "I start feeling I should learn something. Looking at other actors, there are many who can do lots of things… The more I learn, the more I can cover in my breadth of acting, the more I can show. If I don't do that, even if I continually take on different kinds of characters, there's one less thing I'm capable of showing."




When asked if he thinks he's thus far been an actor who's shot to fame, he said, "I don't feel I have. But I feel progress stretching out ahead of me, little by little. If I can continue as now to advance bit by bit, I think I can eventually become an actor who combines ratings with project quality, popularity with acting ability."
Capital Scandal, 90 Days' Time to Love